This plugin allows a Vantage website user who creates a listing and/or event to create their own website page with complete details (like a normal separate website – an attractive presentation of profiler dashboard).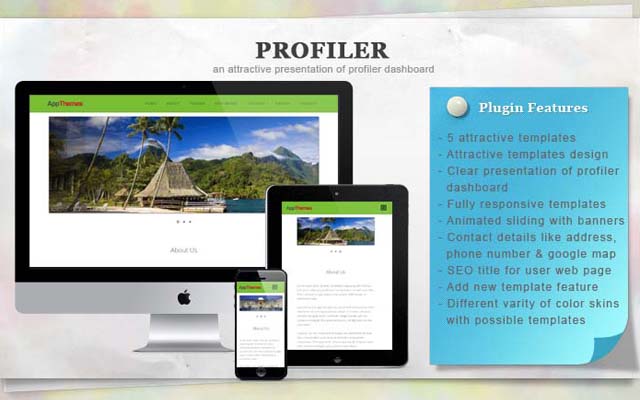 The plugin adds five attractive and clear responsive designed one page website templates for each user to choose from. The main idea behind development of plugin is right now any user only create listing and/or events and get the detail page but by the use of the profiler plugin the same user has created own website page also with more detail of user profile to present himself in perfect way.
The Vantage user can add contents and settings from their edit profile page just like a normal user can edit their profile. The user can see the additional feature options like logo image, three content (CMS) sections with title and description, three banner image options for animated jQuery slider, about content, website page SEO title option, listings and events related titles, show/hide options also favorite listing and events options. and the most important is template selection section.
READ MORE