Create a widget that allows your website's visitors or users to customize a widget that contains your directory listings and integrate it into their websites by copying simple code in their pages.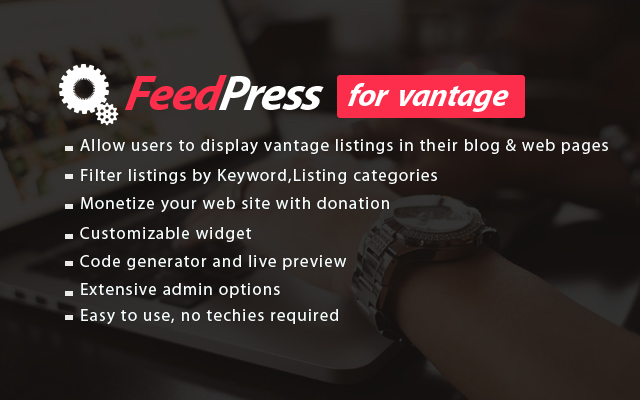 FeedPress for Vantage helps you to promote your website directory, linking it with tens, hundreds or thousands of blogs and websites that they display your listings within.
The plugin creates a form to general the code, the Look & feel of the widget can be customized by specifying the height a the width, the background and font/link color settings and many more options.
READ MORE