AdSplash is a responsive ClassiPress 3.4+ child theme enhanced with new features that extend the ClassiPress theme on both desktop and mobile devices.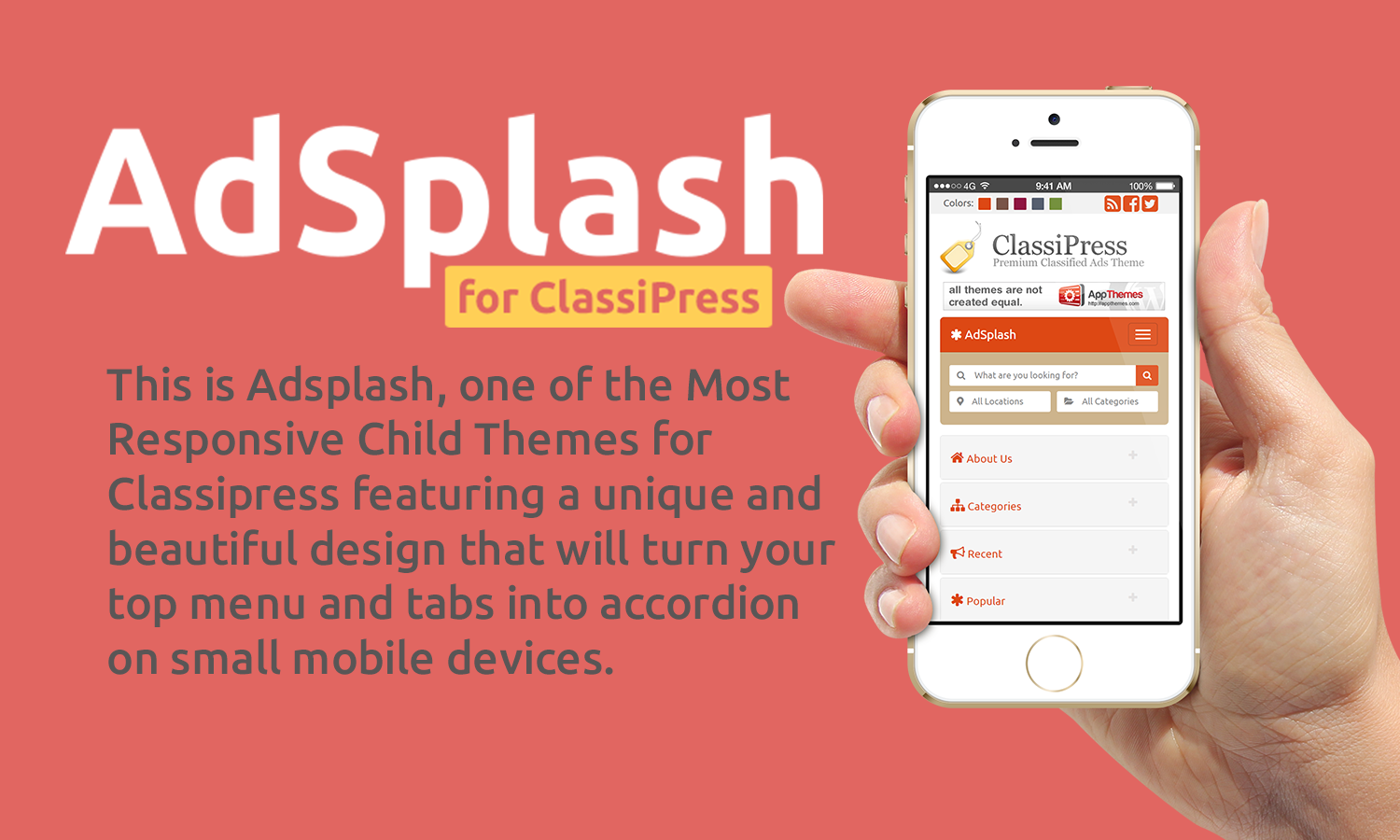 – AdSplash features an improved tab system that turns into accordion on mobile devices making this the most responsive, mobile friendly child theme for Classipress.
– these tabs, just like the List-Grid layout design, use cookies to preserve the state of the last opened tab upon page refresh or closing the browser.
– "Recent ads" (3rd tab) is presented by default to new visitors but this can be changed to a different tab ( there is an admin option built for this ).
– the first (Welcome) home tab is best used as a description page which is great for SEO (you can edit it in admin, html editor is enabled so you can use both text and images)
– Popular and Random ads front tabs can be disabled from admin for every visitor or only for the ones that use a mobile device.
More Information