Vantage Search Auto Suggest is a plugin that enables a Google-like "Auto Suggest" feature right into your Vantage theme.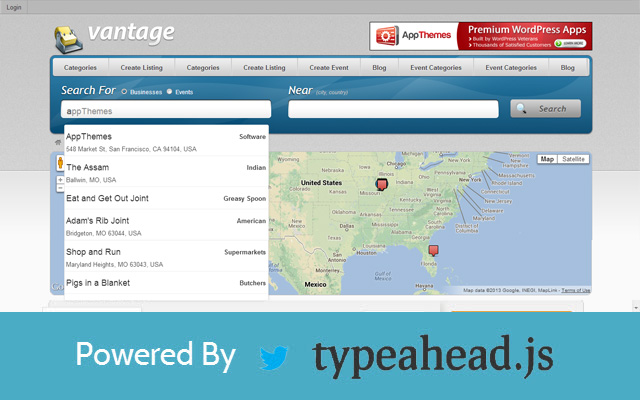 Search is an important feature of Vantage theme and is evident by the sheer preference given to the search box in the design, however a lot of us have been spoiled by Google's Auto Suggest feature. Many users expect now every search to function like that of Google's. This plugin gives you a chance to give the same functionality to your users.
Unfortunately, Vantage doesn't have the Auto Suggest search feature. It was a requested feature in the forums too, so we decided to cook this plugin for you. Now, you can offer the "Auto Suggest" functionality to your visitors by enabling this plugin. As soon as, the users would start typing, the intelligent search engine would automatically suggest various posts or events making it easier for users to select.
More Information