Ad Stuffer for JobRoller Version 1.4.3 – Stuff your JobRoller Theme with Ads. With Ad Stuffer you get two extra Adsense Links and six extra ads for a total of eight extra ads.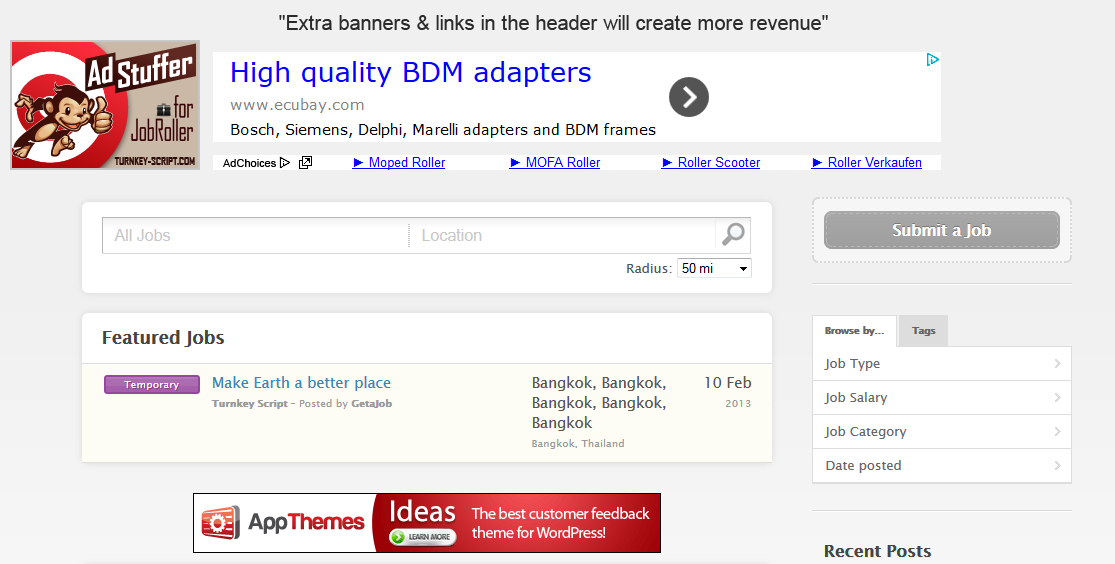 Ad Stuffer will also take over your footer and you can put a total of four extra links for example a link to the AppThemes Affiliate market place.
You are free to mix ads and links as you please. You can also change the copyright notice in the footer for two extra links. We also included an option to change your theme width on the right side from 260 > 350 if you want to put extra ads. Also include is a PHP widget for Adsense ads or anything you like something that is missing in JobRoller. In Total you can add 14 extra ads and links inside the JobRoller plus the widgets.
More Information