FlatPress is an elegant responsive child theme for ClassiPress and part our series of "flat design" themes that includes Flatter for Clipper, FlatPage for Vantage and FlatRoller for JobRoller.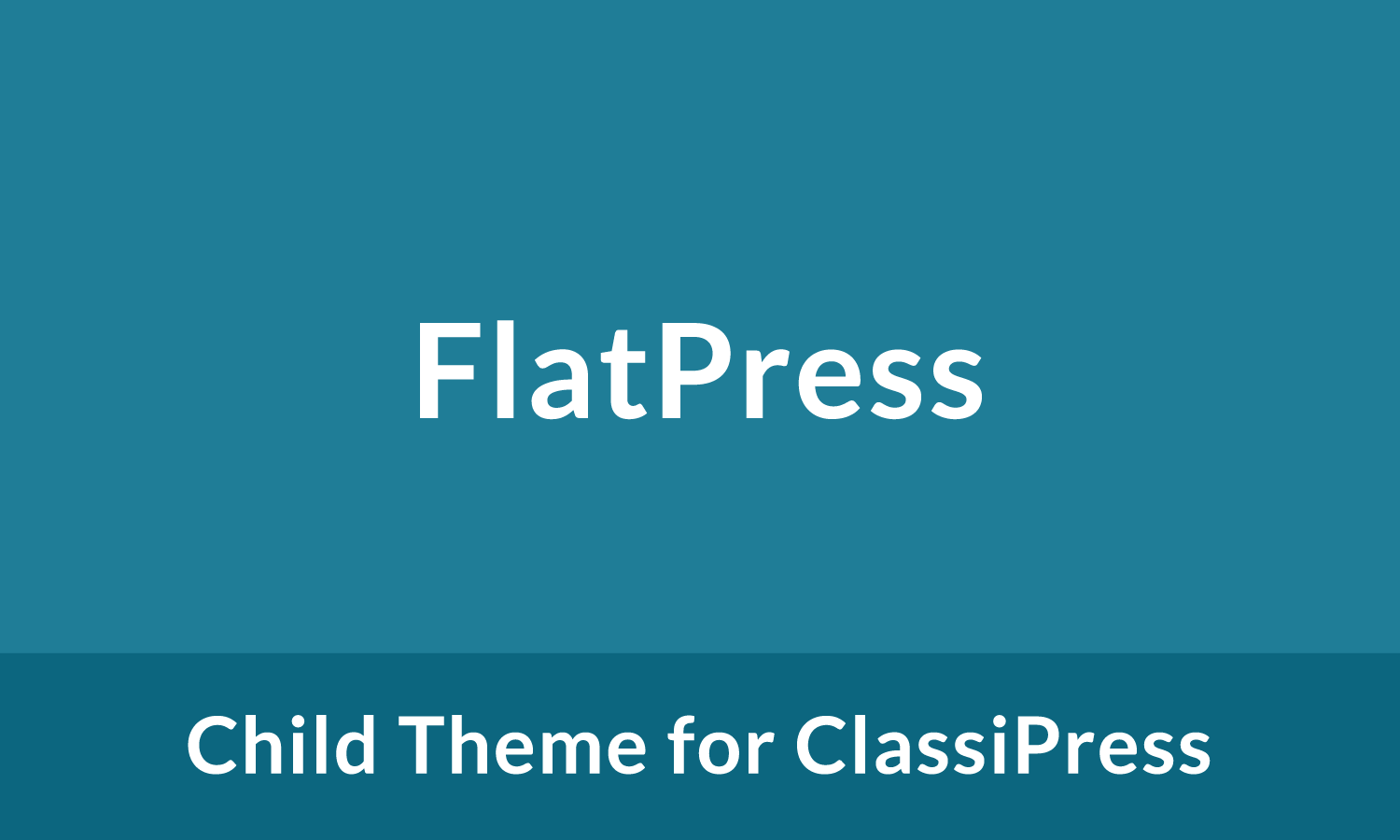 With minimal graphics the pages load much quicker which is just great for any website.
The look of all the pages has been revamped to give it an ultra-modern feel. The child theme comes with 11 colour schemes(!) and with a bonus top navigation area that can be used to better manage your website. Not only that, there are practically just a couple of background images in the whole theme, which means the upgrade in look is firmly coupled with an upgrade in performance.
More Information