Since RSS content is ever fresh and self-updated websites,Using FeedPress for ClassiPress will help you to promote your website, linking it with tens, hundreds or thousands of blogs and websites that they display your ads within.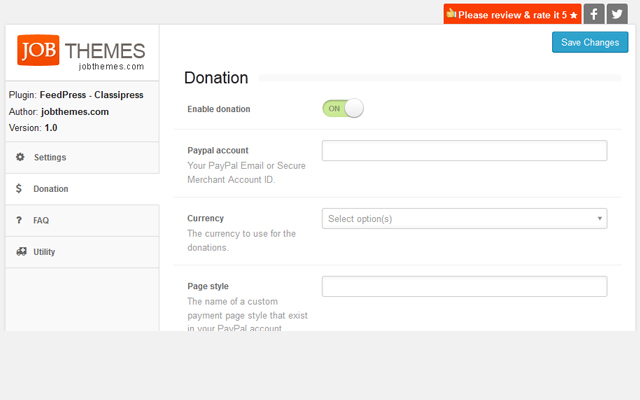 The plugin creates a form to general the code, the Look & feel of the widget can be customized by specifying the background and font/link color properties and many more options.
The users can select ad listings' categories and/or a keyword to display its ads accordingly.Imagine the possibilities.
FeedPress for ClassiPress is packed with a PayPal donation option so you easily can monetize your website as you provide this as a free service (optional).
More Information